Our Blog
Come Behind the Scenes – a weekly insight into the Museum world!
DEC 2018 OVERVIEW
Goodbye 2018 and welcome 2019!!
I thought we should have a look back at 2018 – a year in review!
Number of Visitors – 6,337 (January to December 2018) 736 from Mercury Bay and wider Coromandel, 3,565 from New Zealand and 2,036 from the World.
New Exhibits – 5 – pictured below is our new exhibit 'A Coastal Port'
Visiting Groups – 9
New Volunteers – 7
Volunteer Hours – 1,830 (Front of House, Collection & Handyman)
Items Catalogued – 514 over 1,021 hours
We are looking forward to a very busy summer.  We will be at the Cooks Beach Gala and the Seaside Carnival – so look out for our Pop-Up Museum.  We are also planning a Night @ The Museum for mid-January, check out our Website and Facebook events page.
If your New Year's resolution is to give back to your community and you have a passion for history, come in and have a chat.  We are always looking for new volunteers. 
Have a safe summer and see you all soon!!
Becs Cox – Manager
Article first published in The Informer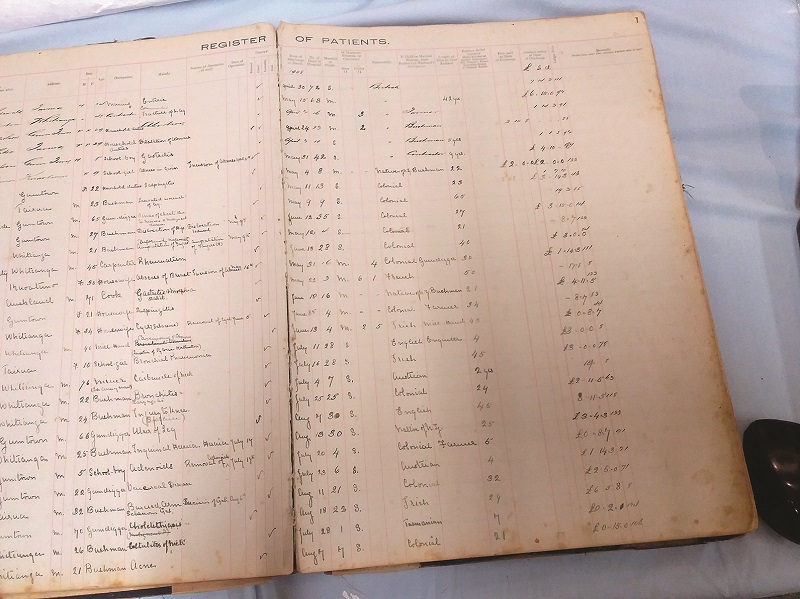 The old water tank of the Mercury Bay Dairy factory (the building that is now the Mercury Bay Museum) is home to a substantial collection of historical maps, records, books containing financial transactions and novels - many more than a century old. Mercury Bay Museum...
read more
When our Regional Collections Advisor – Kate, calls and says that she is coming to visit and to find her some interesting objects to look at it - we put our thinking caps on. While looking through the collection objects for the redevelopment of the HMS Buffalo exhibit...
read more
By becoming a member of The Mercury Bay Historical Society, you are supporting the Museum with upcoming displays and future events.
If you would like to become a member, contact us or download our form.