Events
A look at what is taking place in Mercury Bay this year
Te Mahutatanga o Takero – Mercury Rising
1 – 12 November  2019
This year almost exactly 250 years to the day after Charles Green, an astronomer who arrived in Aotearoa on Captain Cook's first voyage pointed his telescope skywards to observe a rare transit of the planet Mercury across the face of the sun, the innermost planet in our solar system will once again cross the bright solar disk as seen from Aotearoa.
A partnership of cultural and scientific organisations across New Zealand are taking part in "Te Mahutatanga o Takero, Mercury rising" a week-long, nationally coordinated, programme of inspirational science activities which will utilise a rare transit of Mercury across the sun that fortuitously coincides with the timing of Cook's observation of the very same phenomenon 250 years (& 2 days) earlier.
More information is to come especially around the launch here in Mercury Bay. Keep watching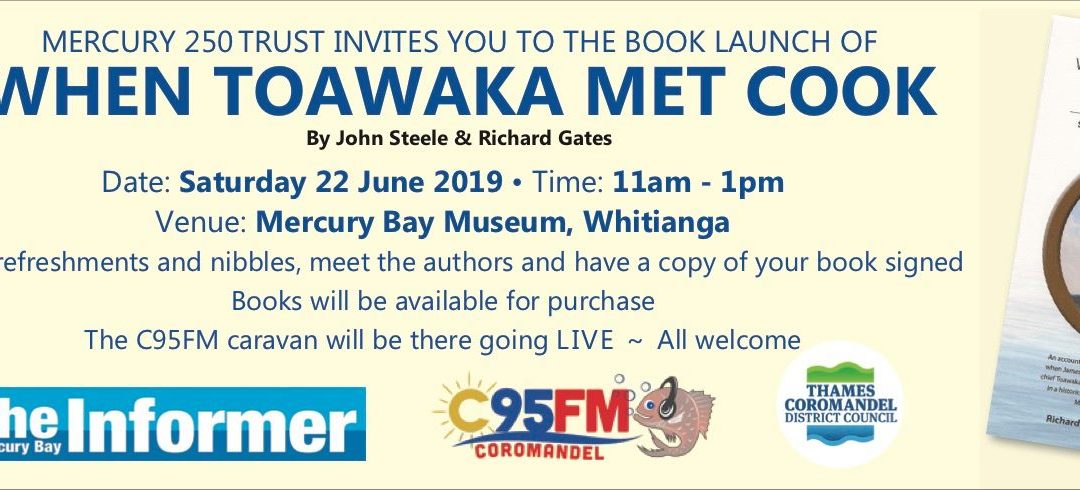 We are so excited to be hosting this event this weekend!! Come in, purchase a book, get it signed and then have a look around the museum!! See you Saturday!!
read more
Summer has now left us and the mornings are a lot cooler.  The Museum is now in its winter hours – so closed Monday's (except for Queen's Birthday) and 10am-4pm Tuesday to Sunday. Thank you to all who visited over the summer break.  It was great to see so many new...
read more
By becoming a member of The Mercury Bay Historical Society, you are supporting the Museum with upcoming displays and future events.
If you would like to become a member, contact us or download our form.