Events
A look at what is taking place in Mercury Bay this year
Te Powhiri
18 October  2019
Wharekaho
Te Pōwhiri is to acknowledge & commemorate that first encounter between Ngāti Hei and European 250 years ago. 
Visit the Mercury250 website for more information on Tuia news and events or the Trust's Facebook page to keep you informed about all the activities and people in Te Whanganui o Hei and beyond who are involved with Tuia – Encounters 250 commemorations.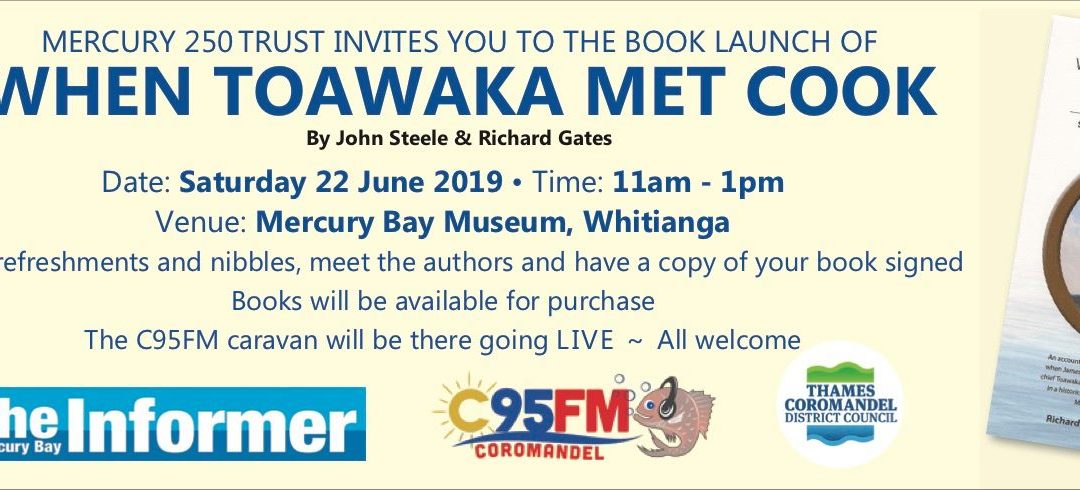 We are so excited to be hosting this event this weekend!! Come in, purchase a book, get it signed and then have a look around the museum!! See you Saturday!!
read more
1 – 12 November 2019
This year almost exactly 250 years to the day after Charles Green an astronomer who arrived in Aotearoa on Captain Cook's first voyage pointed his telescope skywards to
read more
By becoming a member of The Mercury Bay Historical Society, you are supporting the Museum with upcoming displays and future events.
If you would like to become a member, contact us or download our form.